Services
We offer a wide variety of services to help you evaluate areas of risk at your pool or beach. With more than 40 years in the field, Tom Griffiths has a keen eye of how to prevent injuries and reduce drowning through extensive experience.
Audits
On-site evaluation and walk-through: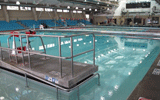 This is our most popular "audit". Accompany Aquatic Safety Research Group as we walk through your facility identifying strengths and weaknesses in your operation. No written report will be generated, although clients are welcome to take note of observations made during the site visit. This approach leaves you with a thorough evaluation of your facility and the opportunity to discuss the observations while they are made on-site during normal operations.
On-site safety audit:

During our on-site risk management audits, we will examine areas of your operation for dangerous conditions and practices which might lead to legal exposure. Our unbiased written evaluation can be used to document the condition of your facilities, and can serve as an independent evaluation of your facility, which may lead to insurance benefits.
lifeguard audit: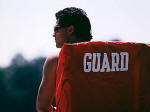 If requested, Aquatic Safety Research Group can make an unannounced visit to your facility and evaluate your staff's performance, focusing on lifeguard readiness, attentiveness, and if requested, emergency response. All lifeguard audits are documented in writing are followed up with complete written evaluation identifying areas for improvement and further training.
Clients
Atlantis Resorts, Bahamas
Atlantis Resorts, Dubai
Auburn University
Connecticut State Parks
D.C. Department of Parks and Recreation, Washington D.C.
Evergreen Aviation Waterpark
Lakewood, CO
Ohio State Parks
One & Only Luxury Resorts World Wide
Phillips Exeter Academy
State of Nevada POOL PACT
St. Bonaventure University, NY
St. Paul's School, Concord, NH
Temple University
Township of Upper St. Clair, PA
University of Maryland
University of Pennsylvania
U.S. Army, Fort Lewis, WA
U.S. Navy MWR, Sasebo and Yokosuka, Japan